Growth Mindset Lesson Plans
🎵 Would you like to get the school year started with high-energy music while equipping your students to succeed with a rap song? Then these growth mindset lesson plans are what you need! 🎵
Introducing the ultimate back-to-school rap song that will have your students bouncing with excitement and embracing a growth mindset. Just hit that play button and let the rhythm take you on a journey of motivation and success. 🎧🔥
Got your head bopping and your feet tapping? Great! Now, let's break down this rap song will empower your students with growth mindset and SMART goal setting activities and are perfect for 4th, 5th, and middle school students!
The rap song featured in these activities is designed to engage your students on multiple levels. The lyric video accompanying the song provides vivid visuals that enhance comprehension, making it perfect for all learners. Plus, there are even Spanish phrases sprinkled throughout to engage your multilingual students and foster inclusivity. 🌟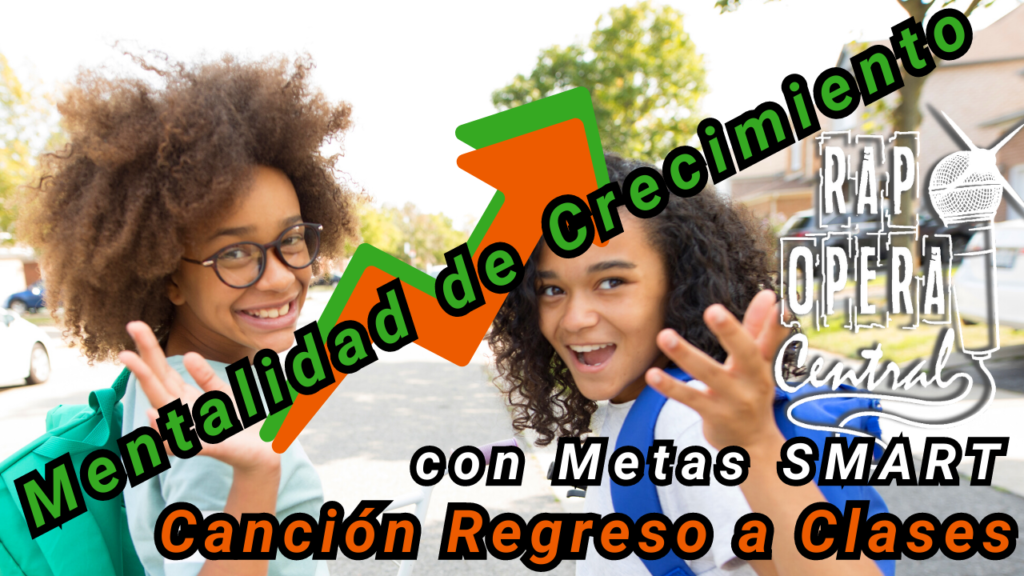 So what can your students expect from this groovy growth mindset experience? Let's break it down:
A Welcome Back Message: The rap song starts with a cheerful welcome-back message that sets the positive tone for the school year ahead. It's all about creating a supportive environment where every student feels valued and motivated to excel.
Analyzing Lyrics: After listening to the song, your students will have the opportunity to dive into the lyrics as a reading passage. By analyzing the lyrics, they'll uncover the essence of a growth mindset and learn about the power of setting SMART goals.
Imagine the excitement and joy on their faces as they embrace the growth mindset with every rhyme!
Engaging Activities: These activities are designed to be quick, no-prep fun during the first weeks of school. Your students will be up, moving, and actively listening and learning! From teaching a growth mindset to SMART goal setting, these activities cover it all.
These activities include:
Links to the song on YouTube and TPT, ensuring easy access for everyone.
Complete song lyrics for your students to reference when defining a growth mindset and SMART goals.
Writing prompts that challenge students to apply growth mindsets in their own lives, write personal SMART goals for school, and create motivating phrases for themselves and their peers throughout the year.
A multiple-choice, growth mindset question that prompts students to identify practical examples of people utilizing a growth mindset.
Turn-and-talk activities that encourage discussion and critical thinking among your students.
A "parts of a SMART goal" activity where students use the song lyrics to define each component.
These activities can be seamlessly integrated into whole group, small group, or individual instruction. And let's not forget, they provide a refreshing break from "regular reading" while keeping the learning alive and kicking.
With Rap Opera for Kids, you can be sure that when the music stops, the learning doesn't. So, why wait? Grab this engaging bundle now and watch your students light up with enthusiasm as they groove into a growth mindset that will power their success throughout the school year. 🌟💥
You can also get your INSTANT freebies by clicking here or with the form at the top right!
Thanks for reading! More great content coming soon.
Until then,
Happy teaching!