Free Google Classroom Reading Activity
Google Classroom reading activities are a total game changer! If you haven't started using them yet, you've got to! Download a free, Google classroom reading activity using the link below and try it out. Click here to get it!
Google Classroom reading activities, especially in Google Forms, save you time with self-grading quizzes! No more grading!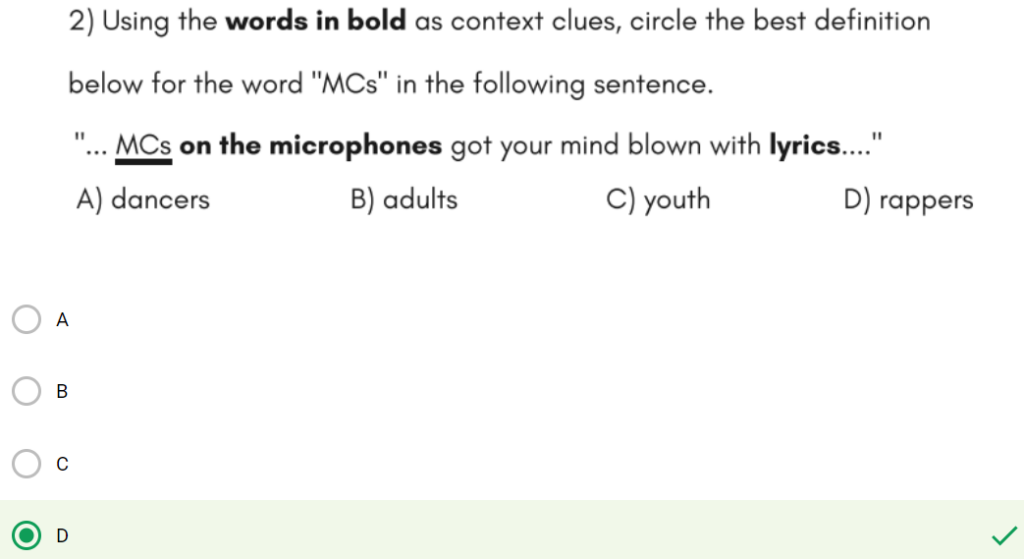 Let Google handle it with its built-in grading system, so you can focus on the actual teaching! In addition, Google Forms activities provide you with useful data to show you how your students did on the test. You can look at overall scores or see what specific questions students tend to struggle with.
My personal fav feature with Google Forms is the ability to customize the content that students are reading. In this free Google Forms, context clues activity, students read about the history of Hip Hop and rap music while listening to the song on YouTube.
Students can listen to the song then answer questions about the content using the song lyrics as the actual text for the activity.

Try this activity out in your class and say "goodbye" to grading and "hello" to more time and less stress. If you'd like more activities like the one in this post, check out the links below!
Google Forms, Self-Grading Activities Using Rap Songs
Hip Hop and Rap Themed Passages and Activities Using Rap Songs
Context Clues Passages and Activities Using Rap Songs
Thanks for reading! More great content is coming soon. Until then, happy teaching! And remember to get your monthly freebies using the form at the top right!