Black Inventors Reading Comprehension
Would you like to bring some Hip Hop and rap music vibes to your classroom? Do it with these Black inventors reading comprehension activities with rap song!
Your students will practice a variety of reading skills while learning about amazing inventors such as Marie Van Brittan Brown who invented the first security system, Lisa Gelobter who brought animation to video games and the internet, and Garrett Morgan who invented an early version of the modern-day gas mask. All of this awesome history celebrated in a rap song while your students improve their reading skills!
And the best part? No prep work for you! These activities are ready to use and easy to get started with! We're talking multiple-choice questions, graphic organizers, writing activities, and a turn-and-talk discussion activity.
Have your students practice skills like context clues, synonyms, antonyms, compare and contrast, main idea and supporting details, and identifying syllables while while covering Black history!
And let's not forget about the figuartive language! With "Finding Figurative Language" and "Figurative Language and You" activities, your students will be able to identify and create their own figurative sentences. And who knows, they may even discover a hidden talent for writing rap lyrics in the process.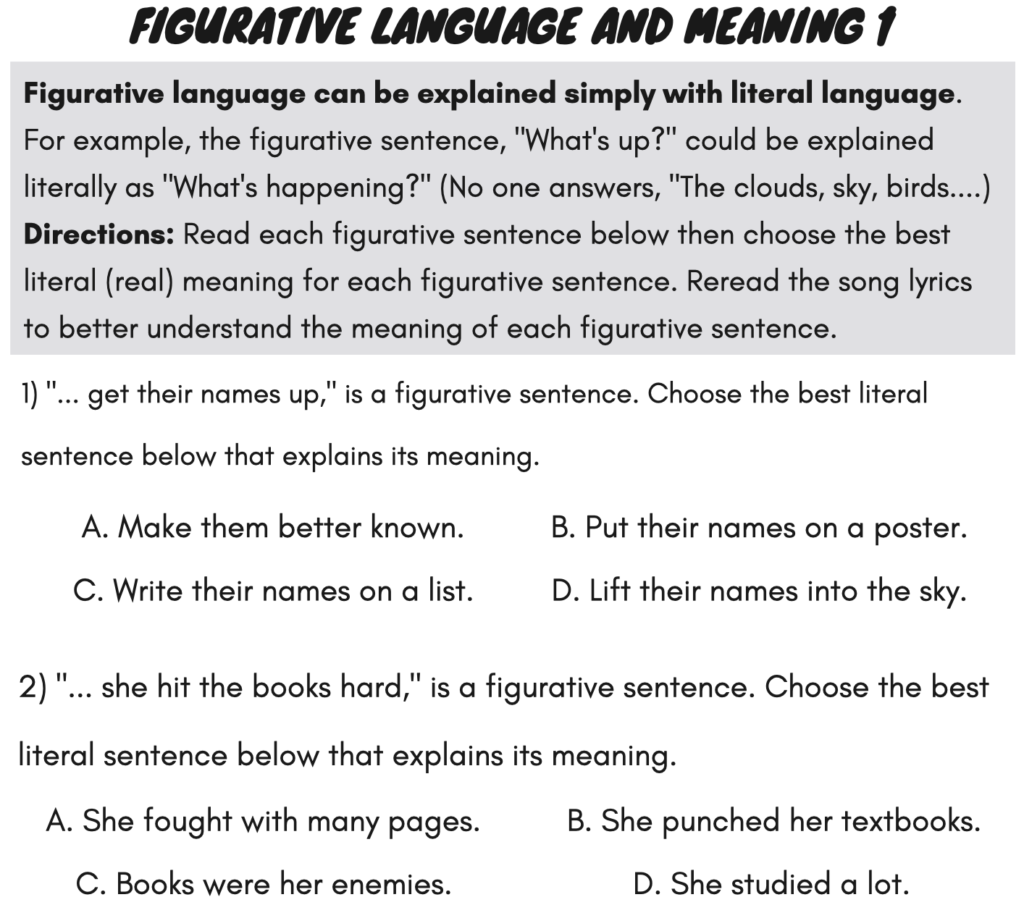 So, what are you waiting for? With Rap Opera for Kids, when the music stops, the learning doesn't. So grab these activities now and get ready to rock your classroom with some serious rhymes.
🎵💡🔥 #BlackHistoryGoals 🔥💡🎵
And get your INSTANT freebies by clicking here or with the form at the top right!
Thanks for reading! More great content coming soon.
Until then,
Happy teaching!